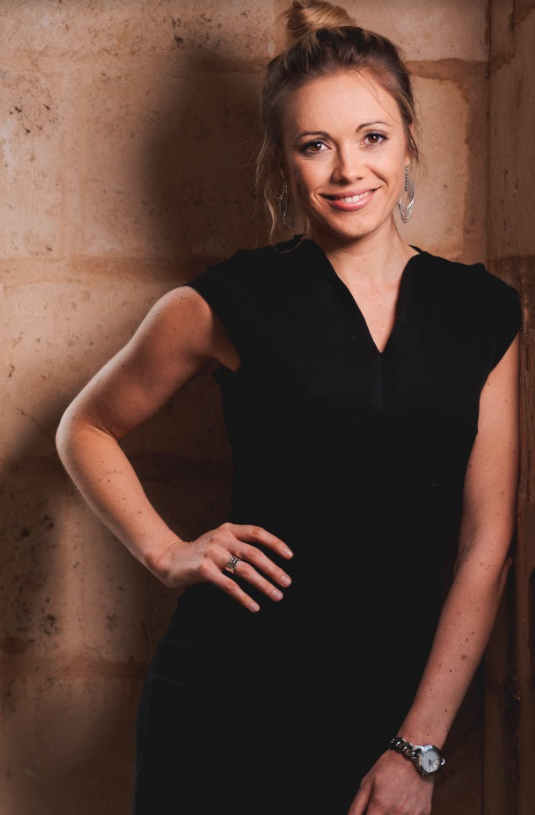 Grace Lever - The Virtual Events Project
The Virtual Events Project will show you how to plan, fill, and profit from a Virtual Coaching Event. even if you've never presented on stage in your life! It doesn't require a huge following, it doesn't involve any overwhelming tech, or big production budget.
Inside you'll discover your virtual event strategy, to your event planning toolkit, to your perfect production, and attendee engagement. all the way to flooding your event with hundreds of dream-clients.
We'll take the guesswork out of virtual events for good!
Here's What You'll Get:
– Pioneer this new era of VIRTUAL business… Take ground, and host an exceptional, world-class event using a strategy NO ONE is talking about (yet)…
– Discover which face-to-face events can – and should – go virtual (some may surprise you)…
– Learn the differences between free and paid events (I discovered the hard way), and which option YOU should focus on first.
– How to eliminate overwhelm and create structure in your Virtual Event Strategy, so you know the steps to take from newbie to experienced, in-demand event host!
– What to do if you have no idea what to share at your event (and how much is too much)…
– The 3 Virtual Platforms we swear by to take the tech-overwhelm and guesswork out of your event… WARNING: These will make you rethink ever using Zoom or Facebook again!
– Swipe, tweak, and deploy my actual Virtual Event run sheet, pre-event checklists, and briefs…
– Did you know something as simple as your SCHEDULE can "make or break" your event? I'll show you how to structure your day so your guests show up excited and engaged all day.
– Production 101: How to set and stream a professional scene effortlessly…
– The basics of filming, so you can produce a high-quality, professional, and ultra-engaging Virtual Event without an expensive videographer (or pricey equipment!)
– Think you need to have years of experience or be a trained speaker? Wrong. You'll discover why you already have everything you need to present at your Virtual Event (Being a trained speaker can often be a burden)…
– How to convert sales at your workshop, even if you're not a trained speaker or salesperson.
– My Savvy & Smart Onboarding Process that shows your attendees why rocking up to your Virtual Event will be the best decision they ever made!
– The pre-event nurture that decreases no-shows, and creates a virtual room of hot, buzzing attendees (who already know, like, and trust you!)
– How to leverage your virtual event to fill your coaching and consulting packages without feeling sleazy or spammy…
– How to facilitate CONNECTION between your attendees even in a virtual setting… so they can establish organic, authentic, lifelong relationships
– The fast and free finishing touches that set your Virtual Event apart from the rest…
– Swipe my design toolkit to easily create workbooks, slide-packs, checklists, branding guides and more… so you can make your Virtual Event look AMAZING without hiring an expensive graphic designer!
– How adding PHYSICAL elements to your VIRTUAL event can double, triple, and even quadruple your profits.
– Create an exceptional, FOMO-worthy experience for your event with a Welcome Kit, so your attendees are BUZZING even before the day arrives.
– BONUS: How To Fill Your Virtual Event: How to get your event in front of the right people you can't wait to work with.
If this Author or Course helped you make money or more money. It is really worth it if you go and buy his/her course. Get feedback and help by his/her community. The Author support is much more valuable than the course itself.
If our Site

helped you

as well. A small Donation is greatly appreciated.