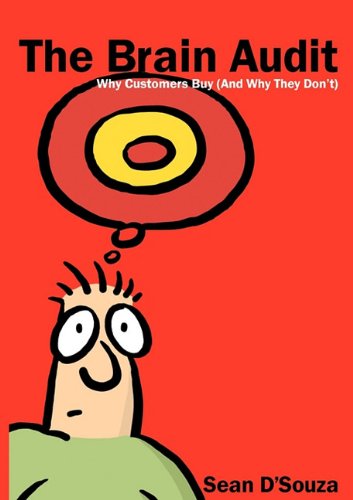 Sean D'Souza - The Brain Audit
How the Brain Goes Through Decision-Making: Do you often wonder what your customer is thinking? Don't leave the thought process to chance and let that customer walk away. Your customers don't want to walk away. They want to buy from you. So how does the brain make decisions? And what causes it to get confused? The Brain Audit shows you how the customer takes decisions. And what you need to put in place, so that the customer feels happy to buy products or services from you. The Brain Audit isn't about persuasion or any mind tricks. Instead it shows you the information that your customers need in order to make a decision. It shows you how to present that information, and thereby enable the customer to intelligently go through a purchase sequence. The Brain Audit is designed to do the following: brain_audit_benefits 1) Enable you to spot every one of the 'seven bags' that are required to make a decision 2) Present those bags to the customer in the right sequence. 3) Enable you to get the customer to buy without needing to use pressure tactics.
If this Author or Course helped you make money or more money. It is really worth it if you go and buy his/her course. Get feedback and help by his/her community. The Author support is much more valuable than the course itself.
If our Site

helped you

as well. A small Donation is greatly appreciated.