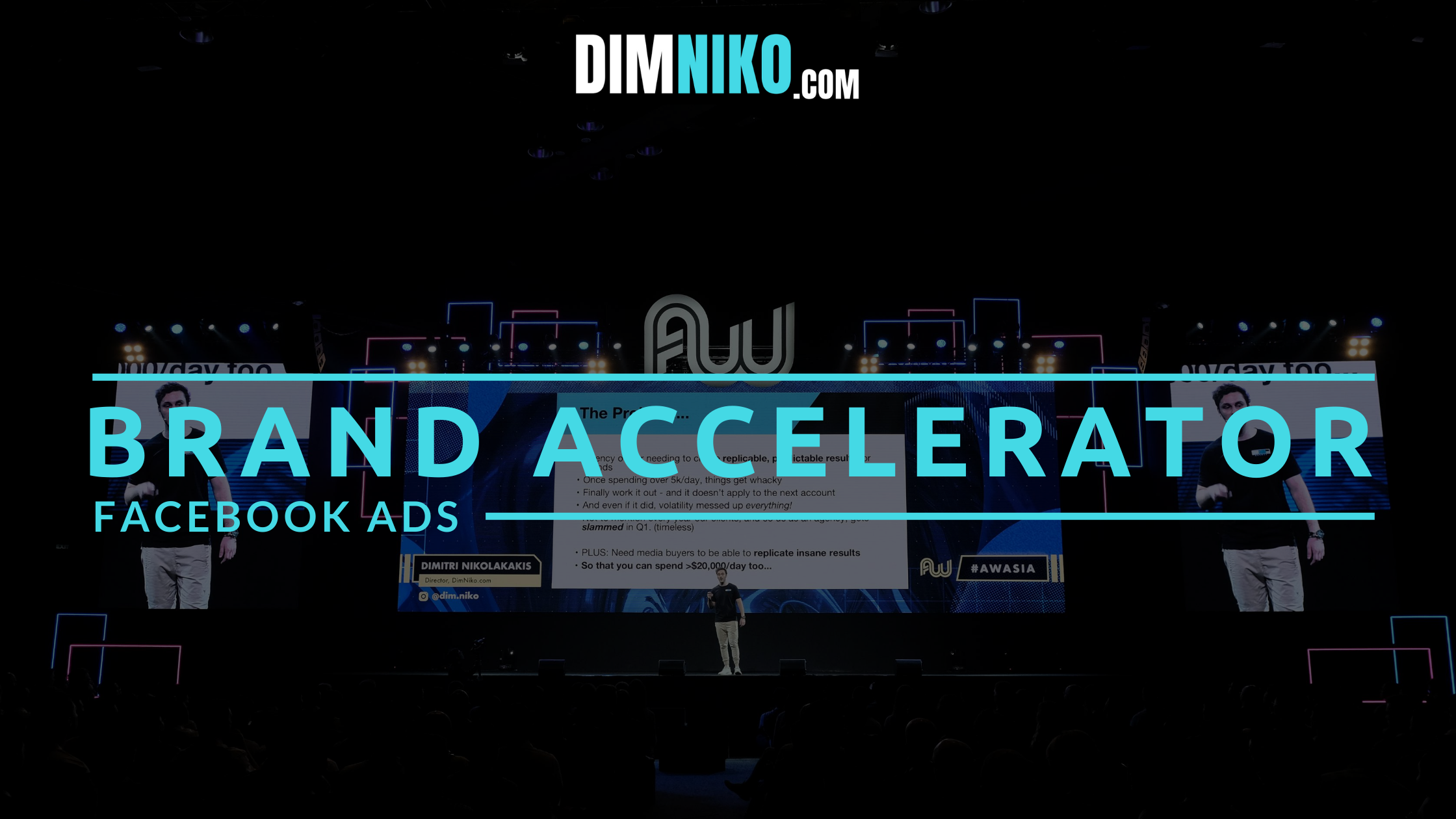 Dim Niko – Brand Accelerator
Are You Ready to Master Your Brand?
Are your results as turbulent as an airplane causing your brand to feel volatile and unstable?
You'll learn how to manage account volatility, finally becoming confident in the ads you're running, and your anxiety about breaking even this month will be no more. You'll have all tools needed to identify issues that are preventing you from building a stable ad account.
You tried and tested out your product, ad creatives, and landing page, so you think your brand is ready to scale. You increase your ad spend, but just like that you see your CPC sky rocket and your ROI plummet.
You'll understand when it really is time to scale, vs needing to continue building upon and reinforcing the foundations for some serious growth. And when the time does come to grow, you'll be using the best scaling strategies known to media buying.
You set up a new campaign thinking you've really nailed this one, but within 2-5 days your results are poor and you are left making new campaigns again, leaving you with no time to work on your business' bigger issues.
You'll be able to build stable campaigns that are producing returns day in, day out, freeing up your time to focus on your company's growth.
If this Author or Course helped you make money or more money. It is really worth it if you go and buy his/her course. Get feedback and help by his/her community. The Author support is much more valuable than the course itself.
If our Site

helped you

as well. A small Donation is greatly appreciated.