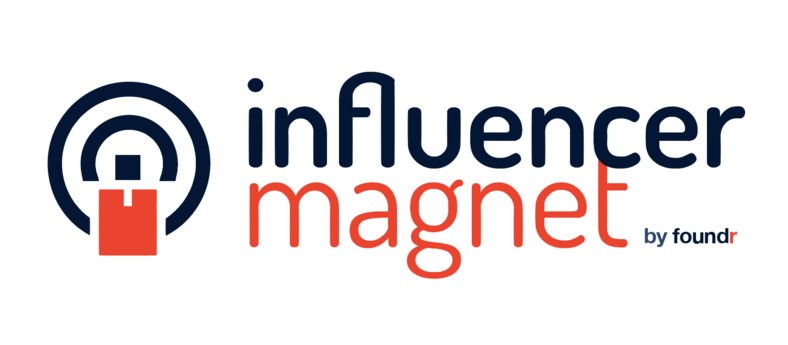 Foundr - Influencer Magnet
Revealing for the first time

Now, for the very first time, we're going to show you our exact process for connecting with high-profile influencers no matter who you are.

INTRODUCING "Influencer Magnet" brought to you by Foundr.

Discover the exact systems, frameworks, and processes that we've used to connect with people like Richard Branson, Arianna Huffington, Tony Robbins, and more!

Influencer Magnet is an online program that'll teach you everything you need to know about getting in touch with anyone you want. It doesn't matter whether they're an influencer, an editor, or an investor, we'll teach you how to connect with anyone, anywhere.

Influencer Magnet

A step-by-step online course that will take you through the whole process from identifying the right influencers, crafting the perfect pitch that actually gets you a response, all the way to building a relationship with that person.

So if you've ever wanted to connect with an influencer, and you're tired of receiving rejection after rejection.

Influencer Magnet can show you how.

What makes Foundr Influencer Magnet worth my money?

REAL ACTION PLANS, GET STARTED FAST: Tells you exactly what to do, without the fluff. Everything is broken down into chunks and explained step-by-step so it's easy to follow.

PROVEN RESULTS: Many courses are created by "educators" who haven't achieved success themselves. This is different because we've put this to the test ourselves and have seen nothing but success. Whether it's asking for an interview, personal mentorship, or pitching journalists and editors. We know this works because we do it every day

ACTIONABLE WORKBOOKS AND TEMPLATES: Get exclusive access to the exact templates we use to pitch A-listers and influencers. Along with comprehensive workbooks designed to help you take immediate action.

YOU'LL NEVER SEE THIS DEAL AGAIN: This offer is limited to this week only and once it's gone you'll never be able to access this course again. We have no idea when, or if, it'll ever ben open to the public again. But you can be sure you'll never see such a low price ever again.

Will this work for me?

The short answer is: yes.

The long answer though, is that we know that this will work for you because we were once exactly where you are right now.

We didn't start off with a huge brand, a large audience, or a gigantic network.

Like you, we had to start from scratch, and thanks to countless hours and months of experimenting and testing we discovered a guaranteed formula that landed us an interview with Richard Branson.

We've since repeated that strategy over and over again with names like Tony Robbins, Sophia Amoruso, Daymond John, Seth Godin, and countless more!

The good news is that you'll be getting our complete step-by-step blueprint.
If this Author or Course helped you make money or more money. It is really worth it if you go and buy his/her course. Get feedback and help by his/her community. The Author support is much more valuable than the course itself.
If our Site

helped you

as well. A small Donation is greatly appreciated.