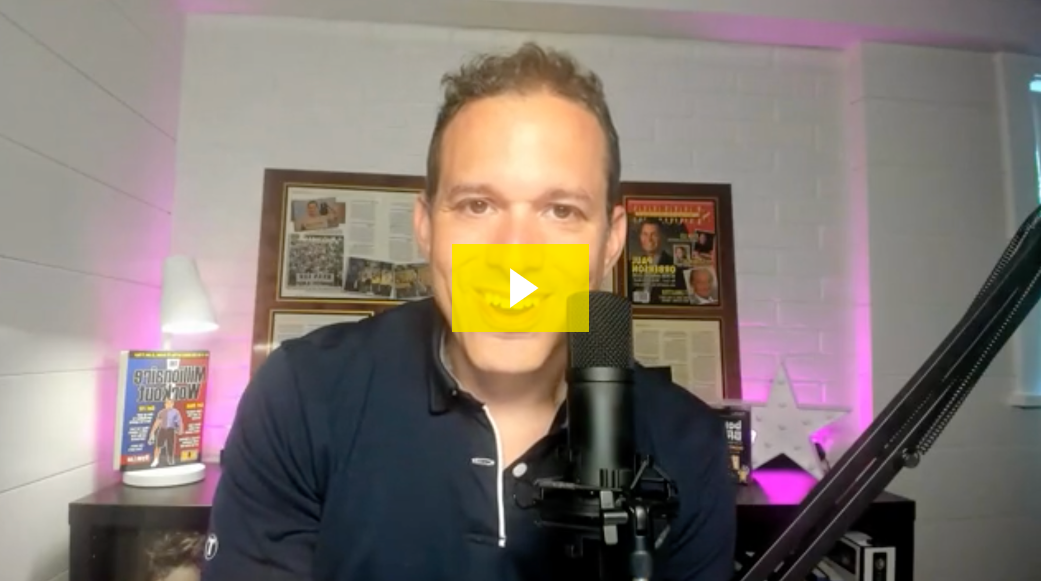 Most entrepreneurs are pretty good at coming up with product ideas. Maybe it's a membership site or coaching or a course (ending in a "7", obviously!). But even the most knowledgeable expert makes no sales without traffic. And the best offer dies with no traffic. Traffic is your oxygen and it's the hardest nut to crack. We're told by the "marketers" to create a complex, head-scratching web of funnels 'n' steps like this…
Hard pass.
Landing pages, opt-ins, upsells, downsells, copy, ads, graphics, split-tests, headlines, autoresponders, sales letters.. the list goes on and on. No wonder so many give up. Getting paid traffic to work is hard. Really hard. Much harder than you're led to believe. Oh yeah, it's expensive too. And every marketer who's had success knows it takes thousands of dollars just to do a proper test. The days of "just test with $5 a day" are long gone and they ain't coming back.
All Your Traffic Headaches… Solved!
It's been right under our noses the entire time. Because of the recent changes in the algorithm, YouTube has become THE BEST place to get consistent, free traffic… even if you're just starting from scratch. Here are just a few reasons you should be playing in the YouTube sandbox…
You'll have FULL access to this LIVE 4-week coaching group. Everything is included…
Attend ALL the classes LIVE
Access to ALL the class video recordings
Access to ALL the class audio recordings
Access to ALL the class handouts
Discover how to build a "Faceless" channel
Done-for-You titles, hooks and video ideas
Access to our bonus Q/A and Hotseat Sessions
And more…
Here are just a few things we'll do, discover and play with together during the next 4 weeks…
How to stand out with your videos, brand and hooks
The "secret" tool to research the perfect niche
Setting up your account the right way
How to turn your videos into automatic list-builders
How to create the ultimate studio "on a budget"
How to come up with great video hooks and stories to keep them engaged
Your ultimate video planning guide (when to upload, schedule and more!)
How to avoid the BIG mistakes leading to less views
The #1 thing YouTube wants in your video – and why most get this wrong
The simple way to edit your videos in just a few minutes (including using FREE editing software)
The perfect length told to me by my friend generating over $250K per month in passive income
After the first week, you'll be ready to rock…
How to DOUBLE your video view rate by avoiding this common word
How to pick kickass titles (like how creator
How to create thumbnails that grab 'em by the throat (in a good way!)
How to be great on camera – even if you're a little shy or nervous
Say goodbye to "cold messaging" as you'll get leads for free without lifting a finger
If this Author or Course helped you make money or more money. It is really worth it if you go and buy his/her course. Get feedback and help by his/her community. The Author support is much more valuable than the course itself.
If our Site

helped you

as well. A small Donation is greatly appreciated.