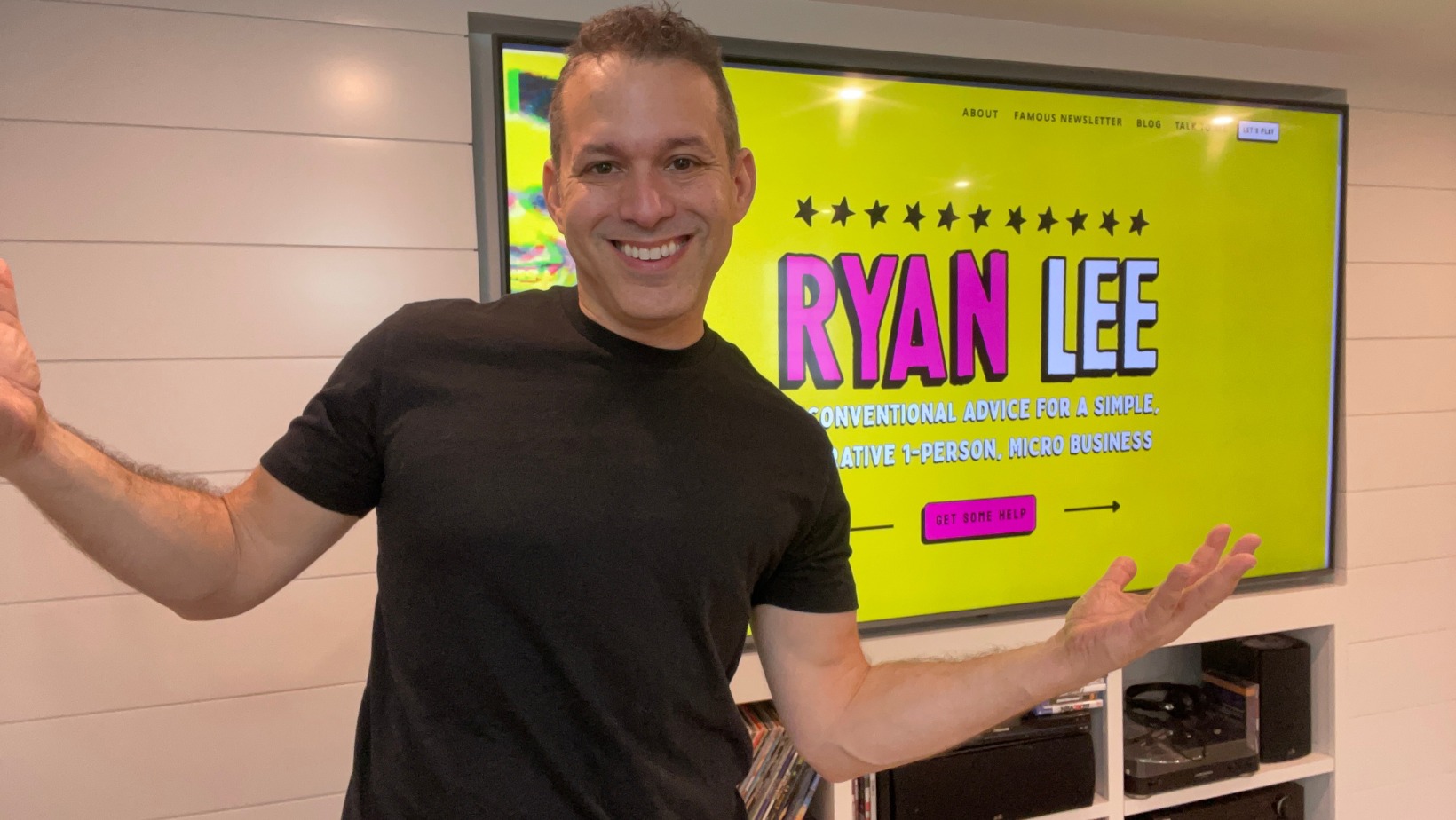 Who is NANO FOR?
It's for anyone who want to make money online BUT isn't interested in "hustling" to death. You value lifestyle and freedom above all else. Maybe you're a subject matter expert (health pro, fitness expert, psychologist, investor, real estate, marketer, etc.) .
And if you're not an expert? No problem! You're going to see how to create big income in a nano business by using other people's content. I'm talking summaries, curations and even hosting.
I've created over 150+ products, courses and online businesses since 1998 and – by far – the most simple (and enjoyable) business was a simple newsletter that had over 2,778 members each paying $97 per month.
This is an intensive 4-week LIVE bootcamp showing you exactly how to cash in on the market-shifting trend for "less". That's right, it's step-by-step. We have no time for nonsense or fluff. This bootcamp will cut right through the noise and deliver actionable tactics in just one day. The secret is the "Nano Profit Cocktail"…
Here's what your NANO Bootcamp VIP ticket to paradise package includes…
LIVE ticket to online 4-WEEK NANO BOOTCAMP
LIFETIME downloadable video recordings of NANO BOOTCAMP
LIFETIME downloadable access to ALL the NANO BOOTCAMP Audio (mp3 Files)
LIFETIME downloadable access to ALL the NANO BOOTCAMP handouts (PDF Files)
1-Page Nano Membership Site Templates (value: $499.00)
Done-For-You Nano Newsletter Templates (value: $499.00)
Done-For-You Nano Book Templates (value: $999.00)
My "Greatest Hits" Email Swipe File (value: $2,000.00)
26,000 Members Paying $15 Per Month Case Study (priceless)
The $35,000.00 "Behind the Curtain" Mastermind Session Recording (priceless)
I cannot wait to do this with you.
If this Author or Course helped you make money or more money. It is really worth it if you go and buy his/her course. Get feedback and help by his/her community. The Author support is much more valuable than the course itself.
If our Site

helped you

as well. A small Donation is greatly appreciated.