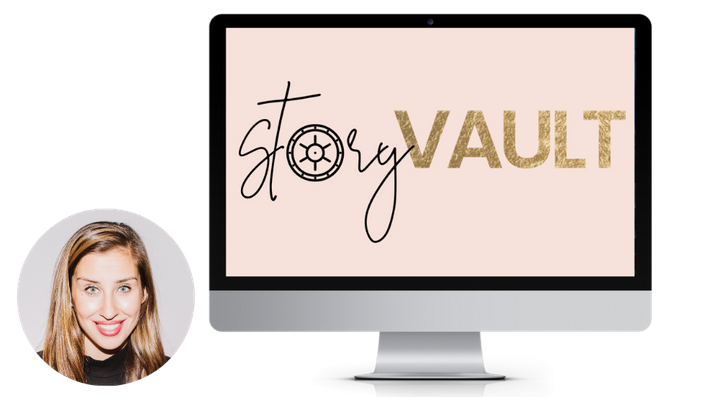 Elise Darma - Story Vault & Sales Vault
This Is For The Entrepreneur Who's Ready To Do Fewer Things, Better
It's time to stop wondering how others are locking in clients, leads and sales from social media.
Read on for an important message about creating Stories... to make sales, and save time.
Creating and editing Stories sucks you into a black hole of Perfectionism and its (annoying) twin sister, Procrastination.
And then when the Story finally gets posted?…
Crickets. Grasshoppers. You name 'em.
If you'd know you'd be spending all this time crafting "pretty" and "on brand" Stories with zero engagement in return, you wouldn't have EVER hopped on this Story train. Am I right?
This is exactly what I thought when Stories first came out in 2016.
I saw people around me spending soOoOo much time perfecting their Stories, editing them in 12 different apps so they looked "on brand" and I thought, "Nope! I got better things to do."
Maybe you can relate?
​Maybe you've tried a few of the trendy apps, but don't see any uptick in your followers, leads or sales?
Maybe you've been too darn overwhelmed with the thought of being "camera ready" and looking "put together enough"… that you just ignore Stories altogether?
After trying all the apps and editing techniques myself, and not seeing a smidge of difference in my engagement, I almost gave up on using IG Stories entirely.
That was until one day, I noticed a peculiar pattern in my business.
Just like the weather seasons, my business had seasons of different goals.
Sometimes it was Visibility and other times it was Lead Generation...
If this Author or Course helped you make money or more money. It is really worth it if you go and buy his/her course. Get feedback and help by his/her community. The Author support is much more valuable than the course itself.
If our Site

helped you

as well. A small Donation is greatly appreciated.