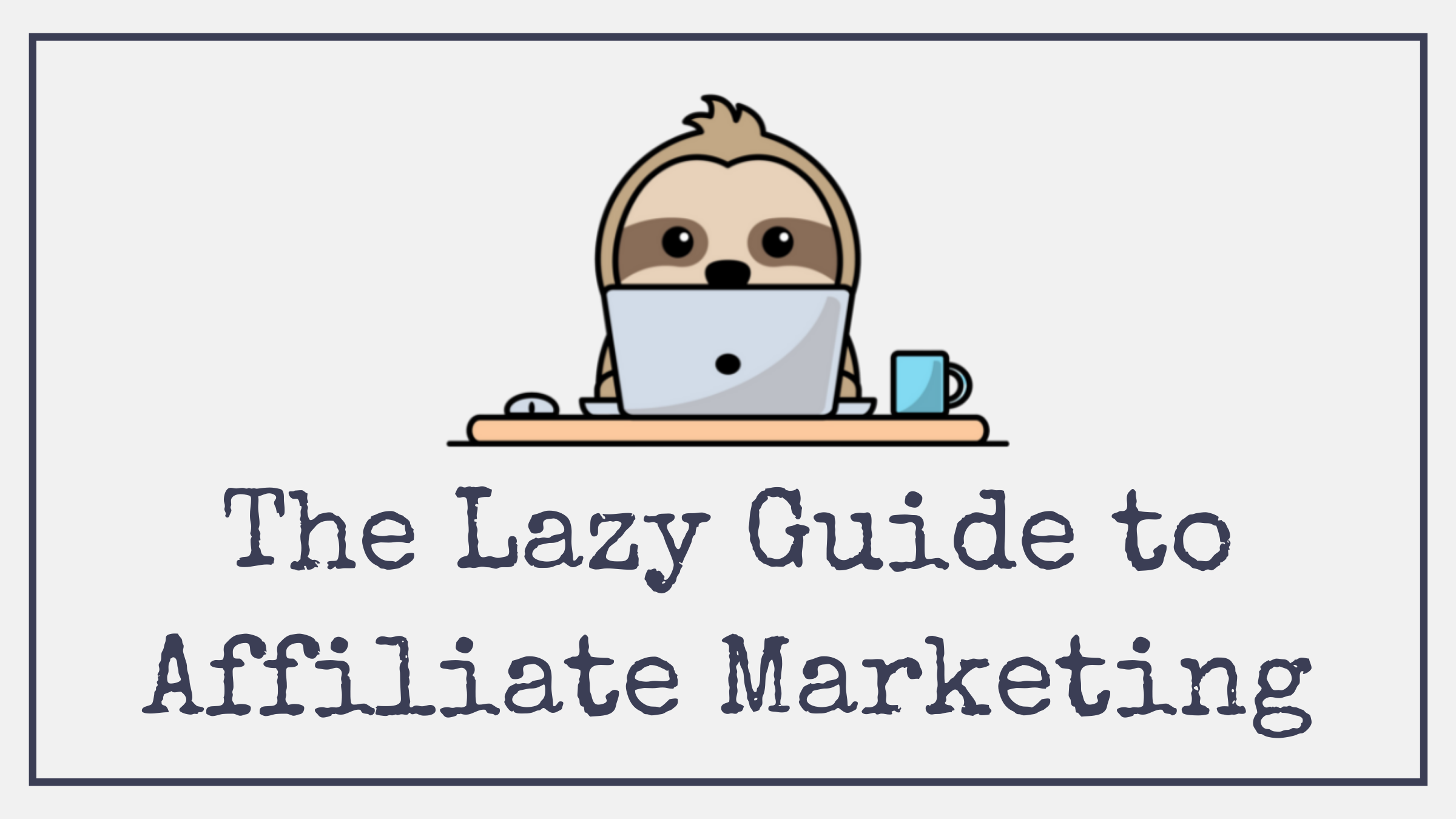 Elizabeth Goddard - The Lazy Guide to Affiliate Marketing
Business-changing question for online service providers & coaches who are still trading their time for every cent they make:
What's the only difference between passively adding a couple hundred to your bank account each month... and hustling to sign another client to cover your upcoming bills?
If you guessed creating a "passive" offer that you have to launch again and again, you'd be wrong.
If you guessed blogging and keyword researching non-stop, you'd be wrong.
And if you guessed…
▸ Throwing together a resources page on your website and hoping someone will eventually click on it
▸ Trying to figure out the finer details of the perfect Pinterest strategy
▸ Or taking on a dreaded side hustle...
You'd (thankfully) still be wrong!
You started your online business for more freedom, more income, and more time.
But frankly, you don't feel like you've hit on any of them just yet. It always feels like there's a trade-off.
If you have more time, you're using it to sign clients or create offers that you aren't sure anyone will buy. All the while, your upcoming bills are nagging you.
If you sign more clients, you have more money… but suddenly, the color-coded blocks on your Google calendar are filling up, and you're wondering where all that time and freedom went.
This is usually where big-time coaches, gurus, & bro-marketers say, "just create a passive course that sells like hotcakes!"
Here's the thing though: a course is far from passive. They can be ton of work without any guarantee of success.
You can spend hours upon hours doing market research, planning, recording, and setting up all the backend funnel magic…
And you still can't be sure it will actually add income to your business.
Plus, you have to create content to promote it, write sales page copy, pay for fancy software, and add an extra page or two to your to-do list every time you launch the dang thing.
There's a better way to add a noticeable bump to your income each month, and it doesn't take hours and hours of work.
It's two words that make most online business owners feel a little squicky:
Affiliate marketing.
If you think affiliate marketing is gross, spammy, sleazy, or the epitome of bro-marketing tactics, well, you're not wrong.
There are pushy affiliate marketers who won't stop spamming your inbox. They've convinced everyone that affiliate marketing is inauthentic, inappropriate, and downright yucky - because that's precisely how they approach it.
But at its heart, affiliate marketing isn't any of those things.
It's about being the super helpful, super awesome, needle-moving friend to your online business pals - no inauthentic link spamming required.
And the best part is, affiliate marketing doesn't require blocking off hours of time. It can be woven into your day-to-day work without much noticeable effort on your part. ✨
While you're doing #allthethings in your business, you don't have to worry about adding yet another complicated task or content strategy to your to-do list.
In fact, you can be downright lazy about it and still make extra income each month sharing the tools, courses, and software you love. 💸
I brought in an extra $135k last year through affiliate marketing with my lazy, set-it-and-forget-it strategies.
Just in case we haven't met - hi, I'm Lizzy! 👋
Shortly after dropping out of my master's program in 2013 due to Chronic Fatigue Syndrome, I discovered the magical world of online business. In 2015 I set myself up as a VA and then went on to become one of the first four ConvertKit Certified Experts.
My business has morphed over the years from done-for-you services to coaching/strategy, and courses/digital products.
Through it all, I've taken loads of courses and tried just about every software tool. I started sharing those that moved the needle in my business as a way to help other entrepreneurs - and found that I could lazily add affiliate payouts from $3 to $10k+ to my bank account.
My lazy way to affiliate marketing has even put me on the affiliate leader board for some big industry names, like…
🏆 3rd on the leader board for Selena Soo's Impacting Millions launch in 2021 - which helped me land a feature in Forbes!
🏆 5th best affiliate for Denise Duffield-Thomas in 2015, despite having no list at the time.
🏆 Top 25 ConvertKit Affiliate - ya'know, rubbing shoulders with the likes of Pat Flynn from Smart Passive Income.
🏆 Over $103,000 in lifetime commissions from ConvertKit, including a single payout of over $9,900.
🏆 #3 affiliate in The Contract Shop's Mid-Year Sale 2021 - after sending just one email.
🏆 Top affiliate for the One Woman Shop Solopreneur Success Bundle in 2017 - including top affiliate for 3 of the 5 days of promotion!
🏆 Referred over 100 new members to Liz Wilcox's Email Marketing Membership - yay recurring commissions!
🏆 2nd for most leads generated for Rebecca Tracey's Uncage Your Business launch in 2017.
If this Author or Course helped you make money or more money. It is really worth it if you go and buy his/her course. Get feedback and help by his/her community. The Author support is much more valuable than the course itself.
If our Site

helped you

as well. A small Donation is greatly appreciated.