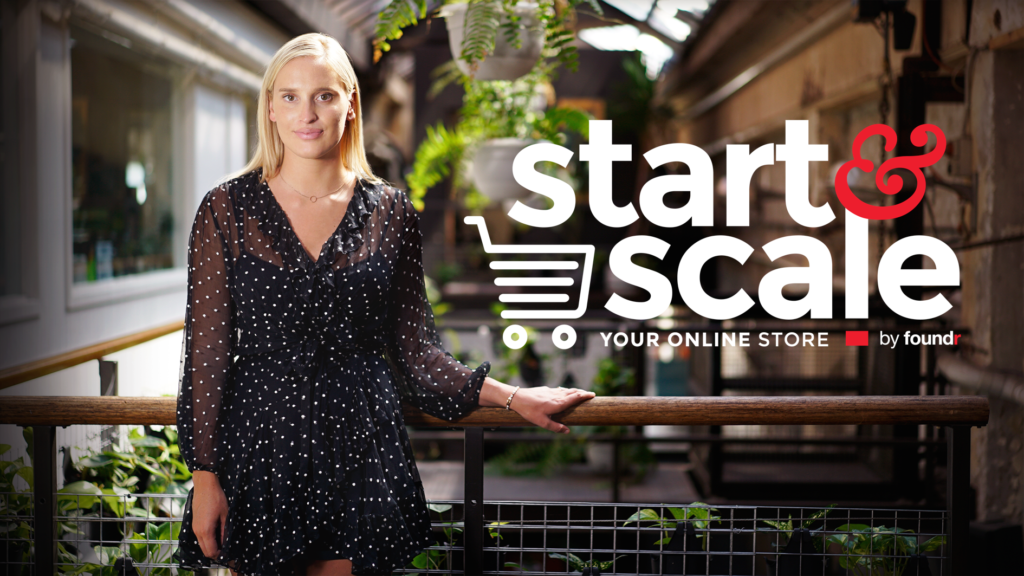 Gretta Van Riel - Start And Scale
A step-by-step online course (with private mastermind) that will take you through the whole e-commerce process from coming up with (and validating) your idea, through to building an audience and launching your product.
So if you've ever wanted to start a business, and stop trading time for money and generate more income for you and your family.
Start and Scale can show you how.
WHAT MAKES THIS THE BEST E-COMMERCE COURSE?
REAL ACTION PLANS – GET STARTED FAST: Tells you exactly what to do, without the fluff. Everything broken down into chunks and explained step-by-step so it's easy to follow.
PROVEN RESULTS: Many courses are created by "educators" who haven't achieved success themselves. Gretta Van Riel is different -she's created 4 multiple 7 figure e-commerce brands including Skinny Me Tea, the 5th, and Drop Bottle all from scratch with $0 in venture capital.
FIND THE PERFECT NICHE: Discover how to critically assess where the gap is in a certain industry, with real examples – even if there's heaps of competition and you don't have any following yet.
ACCOUNTABILITY & ENCOURAGEMENT: Get access to our high-level Facbeook group to get the support you need to stay focused, and access timely advice and moral support if you get stuck.
WILL I NEED TO LEAVE MY JOB, AND HOW QUICKLY WILL I SEE RESULTS?
There's absolutely no need to let go of your financial security (in fact, doing so would do more harm than good). The concept that you need to leave your job to open up an e-commerce store is a
myth.
Gretta didn't. In fact, she was working full time when she kickstarted Skinny Me Tea. Within 24 hours of launching, she made 4 sales and within 6 months her business had scaled to $600k/month in revenue. Since then she's created 4 other multiple 7-figure e-commerce brands. The good news: you'll be getting her complete step-by-step blueprint.
WHY ECOMMERCE MATTERS NOW
1. ECOMMERCE IS GROWING
– Ecommerce is growing 23% year-over-year
– Double-digit growth will continue through 2020, when sales will top $4 trillion
– Mobile shopping worth an estimated $3.2 trillion (2017)
2. PROFIT MARGINS
When you sell products online you have much lower overheads which means more profit for you and more competitive prices for your customers. No need to pay high rental rates for a store front and expensive fixtures. You can also start lean with no staff and choose your own hours.
3. EVERYONE IS GOING MOBILE
Everything is going mobile. You can see it every single day from apps like Uber to Instagram. Every single day more and more people are shopping online. It has passed early adoption, it's not a trend, it's a lifestyle.
HERE'S WHAT YOU GET WHEN YOU JOIN THE TRAINING
Step-By-Step Video Modules: 6x modules, with over 30 videos taught by Gretta and the Foundr team. Each video is a short-sharp lesson focused on you taking action and moving forward.
Real Action Plans – Get Started Fast: Every lesson comes with a worksheet, and an action step so that you can always keep moving forward… just fill in the blanks! We've got you covered.
Accountability & Encouragement: Get access to our high-level Facebook group to get the support you need to stay focused, and access timely advice and moral support if you get stuck. (You'll probably end up with a few great friends for life too).
Copy & Paste Templates: Access to the exact e-mails Gretta has used with her online stores so that you can copy, paste and tweak it to your business. Massive time-saver!
Learn Anywhere, Anytime: Tablet, mobile, laptop – you can view the course online – even if you don't have wi-fi. Download it directly to your device
It's Yours for Life: So you can go back and review it as often as you like. You'll never feel overwhelmed.
If this Author or Course helped you make money or more money. It is really worth it if you go and buy his/her course. Get feedback and help by his/her community. The Author support is much more valuable than the course itself.
If our Site

helped you

as well. A small Donation is greatly appreciated.