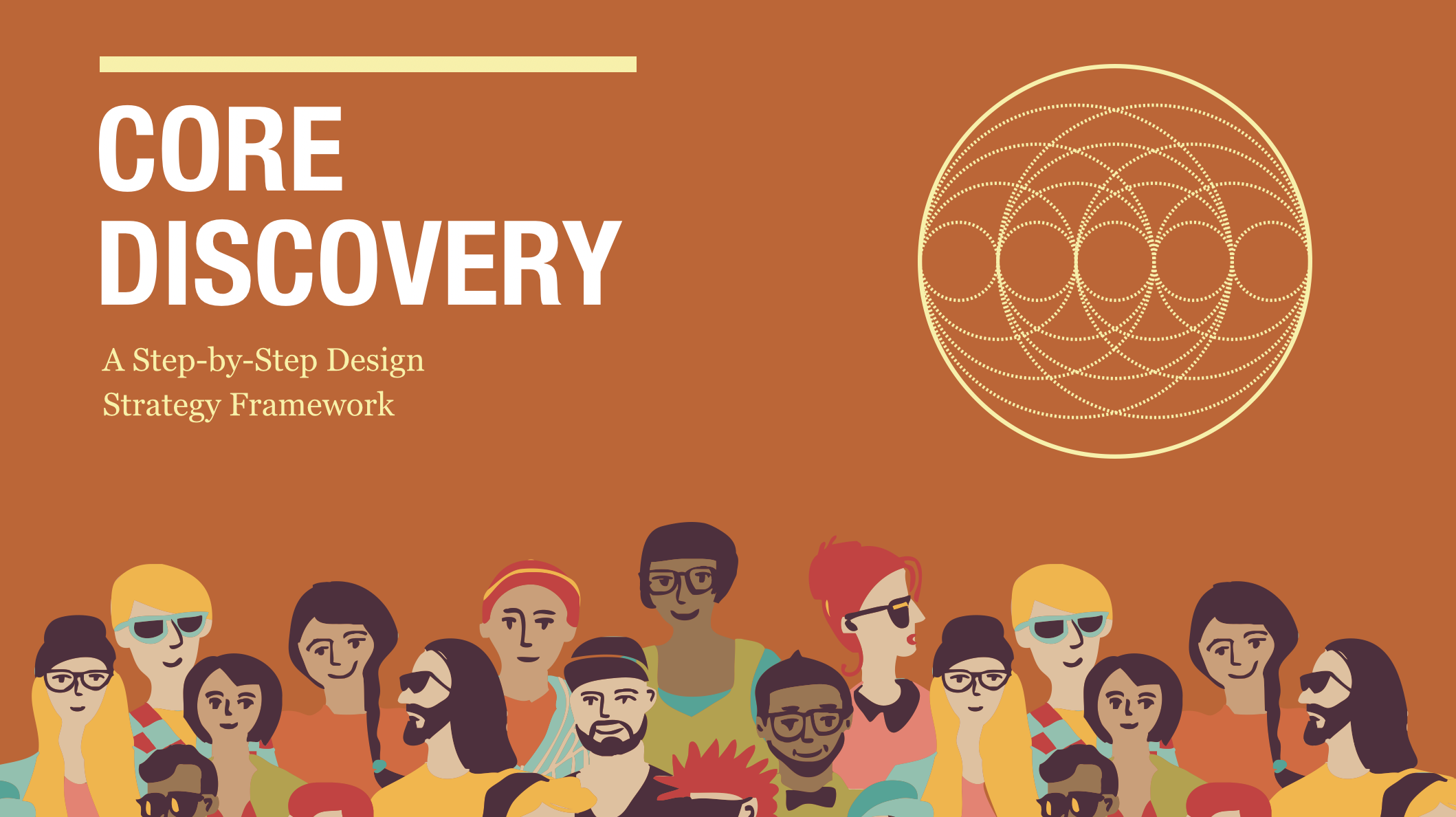 Jose Caballer - CORE Discovery
Why do you need a discovery session?
When a client approaches you for a design project, you jump straight into the work. Deep into the project, you realize what many of us in the industry have experienced—endless rounds of revisions and loss of control in your process.
You have to learn what's important to your clients.
Your client is coming to you not because they want something designed, but because they need a problem solved. Asking the right questions will guide you to the answer, and give your client the chance to share their goals and expectations.
This is where CORE Discovery steps in.
CORE Discovery is a collection of 6 key exercises designed for you and your clients to get aligned on the vision. It empowers you to hold discovery sessions that will turn you into an unparalleled strategic leader and valued partner to your clients.
A simple way to help any business understand, prioritize, and focus on a clear vision and plan.
Work Together
These exercises allow you and your client to work together to devise a solution. Speak to your clients in a whole new way.
Build Amazing Brands
Go beyond the logo. Define what makes your client's brand different and worth noticing.
‍
Clarify and Focus
Align on the design direction from the first meeting. Keep the project moving on task and on track.
If this Author or Course helped you make money or more money. It is really worth it if you go and buy his/her course. Get feedback and help by his/her community. The Author support is much more valuable than the course itself.
If our Site

helped you

as well. A small Donation is greatly appreciated.