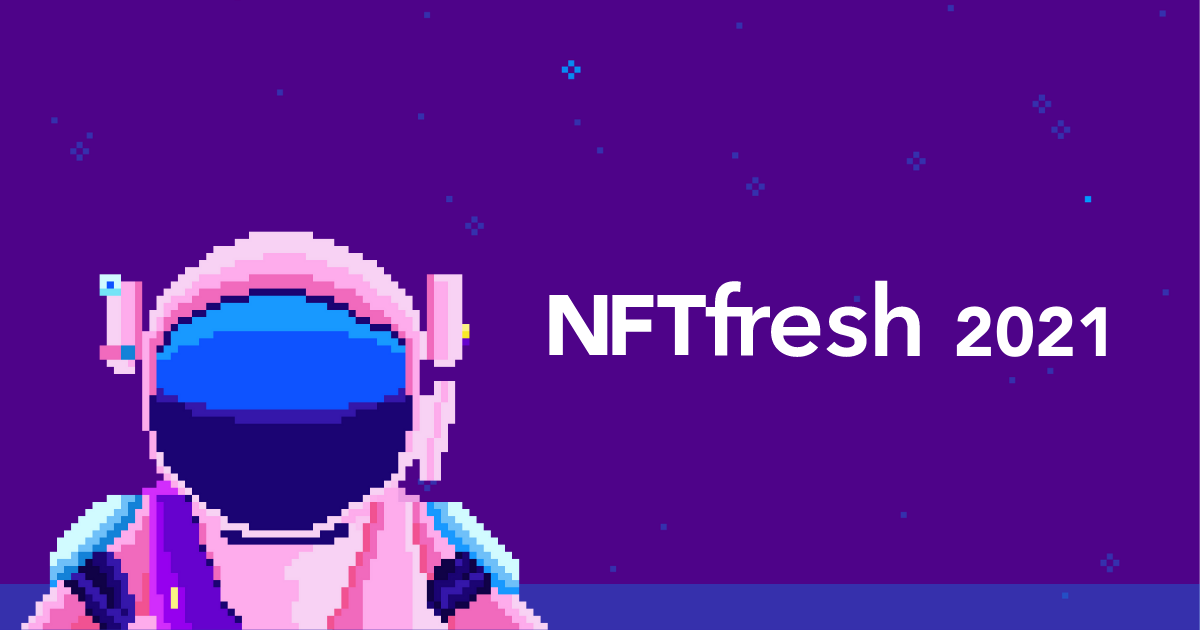 NFT Fresh 2021 is a virtual conference built to bring together NFT investors, creators, community leaders, and builders. Learn from industry leaders about where NFTs go next.
The event took place Oct. 20-22, 2021.
SCHEDULE
All sessions are recorded and available for replay to all Solar, Stellar, and Infinity Pass holders.
> DAY 1
State of the NFT Industry: Trends Report
The Future of DAOs: Tokens, Coins, Community, and Corporations
Assessing and Investing In NFTs, From Art To The Metaverse (Interview w/ @BoredElonMusk)
The Future of Media On The Blockchain
(Interview w/ Graeme Boy, CTO @ Mirror)
Protecting your NFTs:
Best Practices For Wallet and Marketplace Safety
> DAY 2
 Playboy's Strategy for Collecting and Collaborating On NFTs (Interview w/ Jamal Dauda, Blockchain Innovation @ Playboy)
NFT Community Ownership:
The Bottom Up Effect of Community Governance
NFTs Investing:
How To Assess Art, Artists, and Community Trends
How to Grow and Manage an NFT Community
Societal Impact of NFTs: Local Community Support, Activism, and Non-Profits
The Power of NFTs for Activism
(Interview w/ Nadya Tolokonnikova of Pussy Riot)
> Day 3
ROUNDTABLE - Ask The Metaverse
Decentralized Marketing: Brands on the Blockchain
The Merging of NFTs and Commercial Art
Not Just JPGs: Practical Use Cases for NFTs in the Real World
What Makes A Good PFP Collection? Examining The Avatar Collection Trend
If this Author or Course helped you make money or more money. It is really worth it if you go and buy his/her course. Get feedback and help by his/her community. The Author support is much more valuable than the course itself.
If our Site

helped you

as well. A small Donation is greatly appreciated.