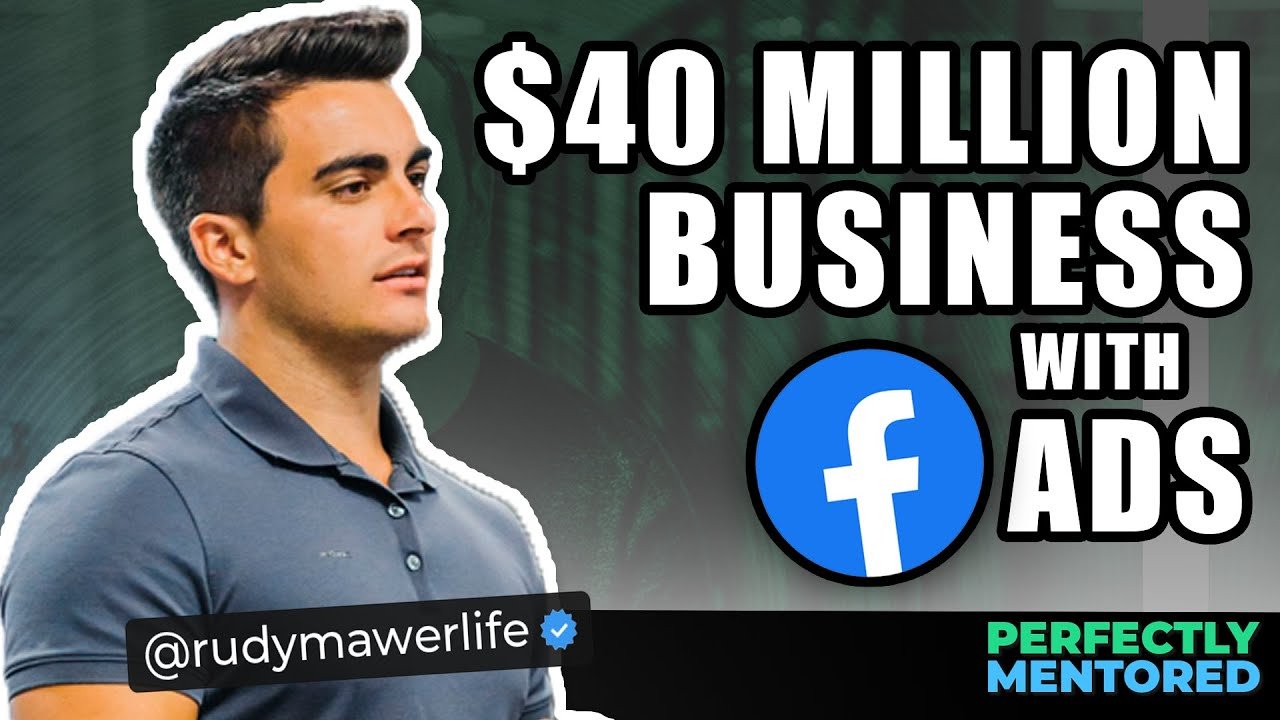 Rudy Mawer - Facebook Ads For 2021 (And Beyond)
Did You Know 62% Of Small Businesses Fail with Facebook Ads?1
And it's no wonder why…
Running profitable, scalable Facebook ads is a constant juggling act.
You have to understand the sheer number of ad variables that can make or break your campaign. (Especially if you're new to the platform).
You have to tell Facebook which campaign objectives are the most important to you. (Plus when to optimize for traffic, and engagement).
You have to know how to calculate which of your ads to optimize and scale. (And which are putting you in the hole).
And all of that was difficult before Apple's iOS 14 update, which gives users the option to opt-out of data tracking across apps.
Not to mention the time it can take just to get ads approved or even the shame and embarrassment of getting your ad account shut down.
Facebook has spun a spider web for success that's made it nearly impossible to unweave. And just when you finally get the hang of things…
Changes to your market, your business, and even on the platform will always, always come into the mix.
But there's a big difference between the clumsy marketers who get stuck in a downward spiral of fear and uncertainty…
And smart marketers who double down on the most beginner-friendly ad platform.
Because, despite the changes to Facebook (whether in or outside its control), one thing is certain: With 1.84 billion daily users and 3 million small business advertisers…
Facebook isn't going anywhere.
Thankfully, there is a proven process for you to finally gain success on Facebook—no matter if you've never created or scaled a Facebook ad…or had trouble doing either in the past.
The Facebook Strategy That Does More Than Builds Ads...It Scales Them
On Friday, May 7th, Facebook ads expert Rudy Mawer will teach you his RIO framework for creating a "Ridiculously Irresistible Offer, and his step-by-step methods for turning a winning ad into a full-fledged lead-generating campaign.
By the age of 26, Rudy Mawer built his first multi-million dollar business with Facebook ads. Years later, Rudy has applied his funnel and marketing strategy knowledge to scale his own low and high ticket offers to 7 figures in just 12 months.
And now, Rudy wants to share all of his Facebook ad secrets with you!
After this brand new, live workshop, you'll know how to set up, launch, analyze, and optimize your Facebook ads to a cold traffic audience.
What's Inside This Workshop
Acquire New Customers with the Perfect Offer, Hook & Creative
Swipe copy frameworks that clarify exactly what you're selling (HINT: It's not your product), from eCommerce to high ticket offers & everything in between
Create super-effective, emotion-driven hooks that stop the scroll by tapping into the nuanced desires of your core audience
Leverage eye-catching images, professional-looking videos, and user-generated content that perfectly supports your ad copy
Get Rudy's "RIO Framework" for crafting a ridiculously irresistible offer that solves the problems keeping your prospects awake at night
Set Up Slam Dunk Facebook Campaigns That Get Leads
Discover the 7 avoidable mistakes that kill a great Facebook ad before it ever has the chance to be seen by your audience
Learn what CPC, CTR, ROAS, and AOV have to do with the success of your ads (Not sure what those acronyms mean? Then you definitely need to be here!)
Stay compliant with the platform's rules so that you don't have to keep going back to the drawing board (or face Zuck's "Ban Hammer")
Ensure your business can withstand the iOS 14 update with expert tips for surviving Facebook's "Great Retargeting Scare"
Accurately Predict Which of Your Ads to Scale (& Which to Cut)
Perform your ad's "Health Check" and calculate critical data points that tell you if your Facebook ad is a success (or a dud)
Kick Ad Fatigue to the curb with Rudy's "Yellow Box" method for easily identifying new ad angles
Turn a winning ad into a full campaign with Rudy's step-by-step guide for creating variations of your best ads
Uncover 6 surefire signs that your ad is ready to be scaled (in some cases up to 10k/day) without compromising profitability
If this Author or Course helped you make money or more money. It is really worth it if you go and buy his/her course. Get feedback and help by his/her community. The Author support is much more valuable than the course itself.
If our Site

helped you

as well. A small Donation is greatly appreciated.