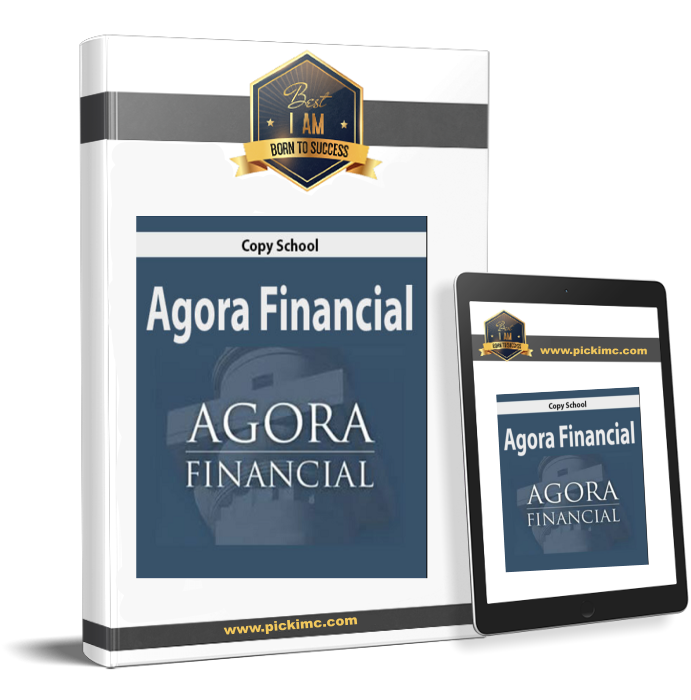 The Agora Financial Copy School System
It's the most sought-after copywriting system on the planet, and…
"It's Turning People Off The Street Into Million-Dollar Marketing Producers… In Just Days!"
No Outsider Has Ever Been Granted Access
To The Legendary Copywriting Process
Of Agora Financial…
The Agora Financial Copy School Bundle!
So what is it?
Simply: The keys to the golden goose!
Your ticket to knowing how to write copy that pulls-in MONSTER SALES! The Agora Financial way.
Everything you need to know and do to have copy that brings-in droves of new customers. Every time.
I'm talking about you having the power to make money almost any time you'd like. On demand.
No more writer's block… no more not knowing what to say or how to say it in your marketing… no more endless hours working on copy only to have it flop… and no more campaign duds. Never again!
Those days are over for you.
Because with your copy of the Agora Financial Copy School Bundle, you get:
– 16 unedited, raw video sessions from an actual 60-day Agora Financial Copy Camp!
– Complete transcripts of each session plus the "cliff notes" given to all new AF copywriters!
– The official 60-day Agora Financial campaign reading package!
– The complete, Legendary Agora Financial Swipe File!
– Access to the Agora Financial Private Daily Submission Portal!
– 3 months of access to the INTERNAL, weekly Agora Financial Copy Debriefs!
FAST-ACTION BONUS #1:
For The First 50 People To Order
You'll get a private half-day tour of Agora Financial's world HQ, in Baltimore, Maryland, and up close and personal time with the AF marketing and copy teams.
You'll be one of the few who actually gets to see the operation
firsthand. And you'll walk away with priceless insight in to how they run a three-million-dollar PER WEEK direct response business.
FAST-ACTION BONUS #2:
For The First 10 People To Order
You'll get Fast Action Bonus #1, and…
You'll get a complete copy critique by Joe and his best copywriter, Ryan McGrath, for any marketing campaign of your choice.
You'll get specific feedback on your Big Idea, your headline, your lead, your body copy, your offer, and more.
They'll tell you what to tweak… what to add-in… what to remove… and how to make your copy and campaign sparkle.
They've never done this before for anyone outside of Agora.
And if they would have, they could easily charge $30,000 for this.
Their insight and suggestions for you could quite reasonably double, triple, or quadruple your sales… if not more!
As one of the first 10 people to order your Agora Financial Copy Camp Bundle, you get it FREE!
If this Author or Course helped you make money or more money. It is really worth it if you go and buy his/her course. Get feedback and help by his/her community. The Author support is much more valuable than the course itself.
If our Site

helped you

as well. A small Donation is greatly appreciated.