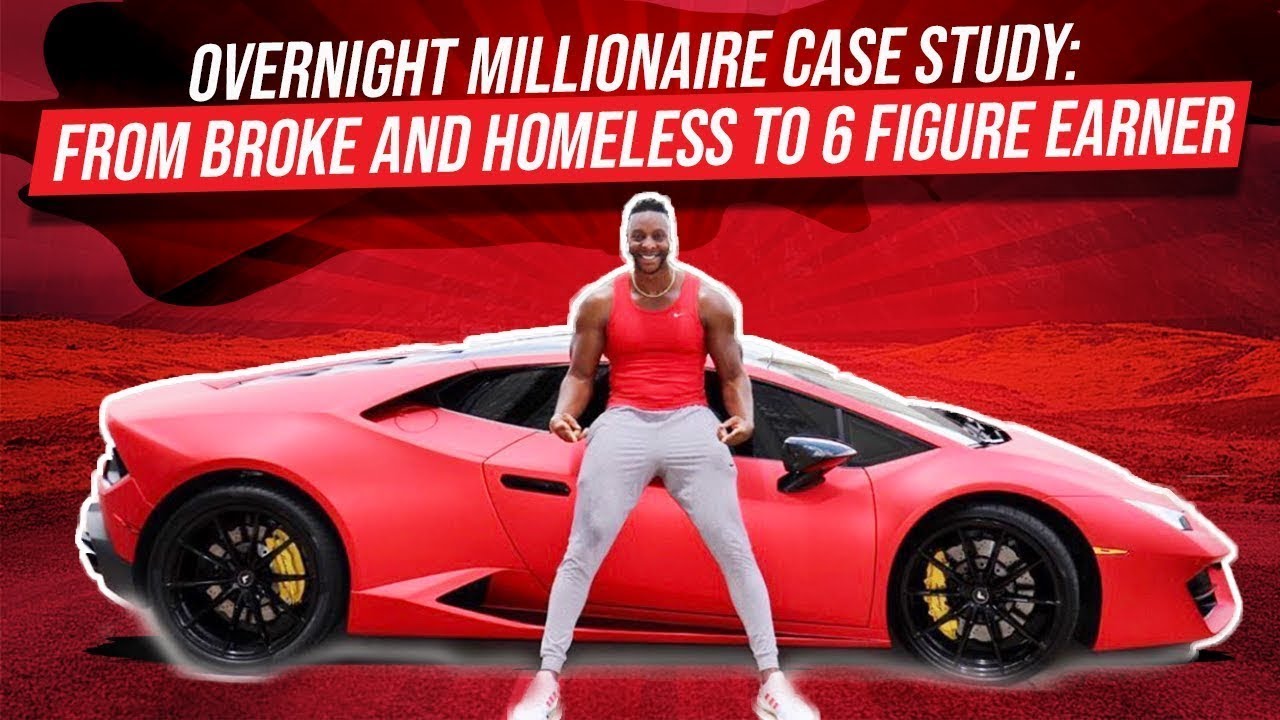 Wesley Virgin - Secrets of Millionaire
THE STORY BEHIND WESLEY MILLION DOLLAR VIRGIN
This is how it got started… A long time ago, when I was a kid, my dad bought me my first computer at eight-years- old. After that day, I was fascinated by computers next 10, 20 years. I remember getting my first computer job as an IT guy at a dealership in Houston, TX making $7 an hour. I did everything for them for 7 years and I loved it. I remember working my ass off like you can't even imagine. I used to wake up at three o'clock in the morning working for the dealership to make sure that everything was in line. I was a work-a- holic. I loved what I did so I was passionate. However, something amazing happened to me at that dealership which change my life forever…
One day, a bad virus got in the system and messed everything up. The dealer came to me and his son who worked alongside me. He said, "Hey, what's going on?" I said, "Man, it's a virus in the system. We're working on it." He said, "You know what? You're done here." He didn't give me a warning. He didn't say, "Wesley, do a better job and get it fixed!" He said, "You're gone. Get your last check."
It was very shocking to me because I had a close relationship with him and his family. He was my friend and I use to hang out at his office and house all the time. I was stunned, but if I didn't have that experience, I wouldn't be the millionaire that I am today. I was loyal to him. But then I found out there was no loyalty in business. There was no loyalty into working for a company. At the end of the day, the owner of the company is more interested in his interests, not yours. He employs you, he expects you to do some work, but at the end of the day, if you're causing him to lose money? He'll let you go with no emotion behind it. I knew for sure now that I would never, for the rest of my life, work for somebody. I was determined to find a way out.
After that, I had many other computer jobs as a contractor making up to $200,000 a year. I was making good money. However, I never had any time to enjoy the money! I was constantly on meetings and flying all the time. I just couldn't enjoy life because I was always on call. At this point I wanted a different life, and I said, "Can it be easier?"
At that time, I was also a personal trainer and very passionate about it. I thought "What if I could train people and work less at the same time?" And that's when it hit me. My life changing idea. I said "You know what, I'm training people. I wonder if I can create a website where people go to train, and pay me money while I sleep." Several failed websites later, I finally made one that would make me one million dollars the first month.
It took me about seven years to figure it out. Seven years of trying everything I could possibly think of to make money online effortlessly and easily. And that's why I got into it. I got into it because I wanted to make money easier, and I wanted to have a lifestyle instead of just working for someone and trading your time to receive money. I wanted to live life on my terms and I wanted the money to come in on autopilot. The internet did that for me and it can do it for others too. If you can create something amazing for people that will change their lives, they will pay you for it. My goal, my purpose, is to change the lives of people in a better way using the power of the internet. If I do that, it will make the world a much better place.
If this Author or Course helped you make money or more money. It is really worth it if you go and buy his/her course. Get feedback and help by his/her community. The Author support is much more valuable than the course itself.
If our Site

helped you

as well. A small Donation is greatly appreciated.