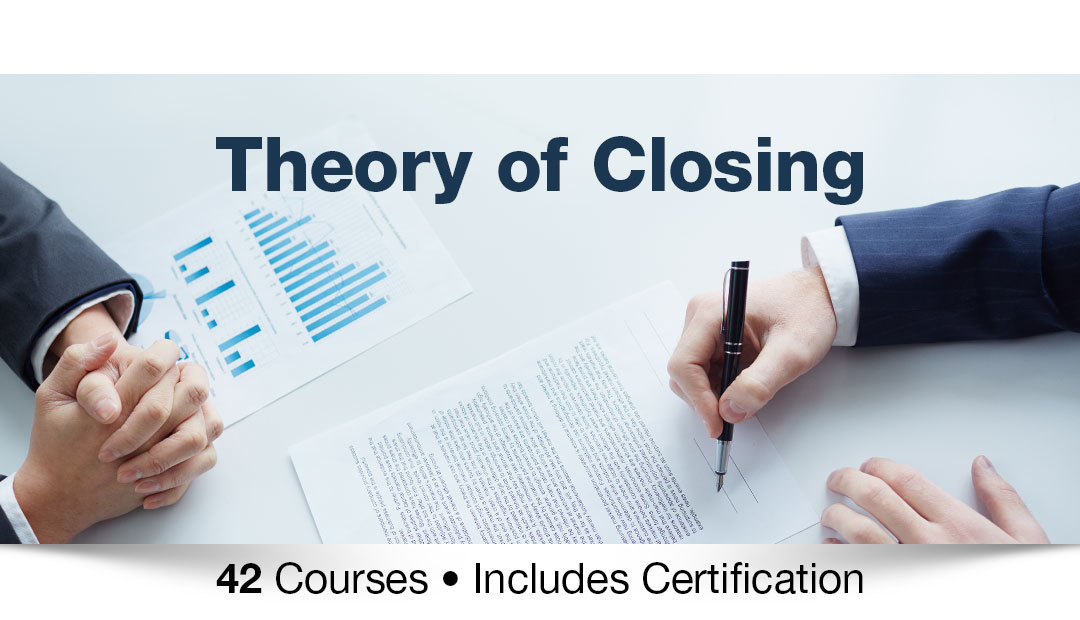 Cardone University - Theory of Closing
Closing a transaction is the most important step of the sales transaction. Without the close there is no transfer or exchange of goods, services, or money. Most salespeople struggle with this step of the transaction for a number of reasons. More often than not, people struggle in the close because they do not fully understand what the close is. The more you understand the close, the more success you will have.
Sales people enrolled in this course will develop a deeper understanding of what is truly happening in the close of the deal. Questions like "How to close more deals?", "How can I be more confident in the close?", and "How can I increase my closing ratios?" will all be answered. A misunderstanding of the close will prevent salespeople from persisting in the close, even to the point where asking some difficult questions is required will all be covered. Becoming a Master Closer first requires the mastering of the theory of what the close really is, why people fail in the close, and some of the most advanced tips required for anyone looking to become lethal in this step of the deal.
What you will get:
3 Things that will make or break you in the close
Mistakes Salespeople Make in the Close
Advanced Closing Strategies
Learn how to shorten the sales cycle by 50%
Never use price to negotiate again
If this Author or Course helped you make money or more money. It is really worth it if you go and buy his/her course. Get feedback and help by his/her community. The Author support is much more valuable than the course itself.
If our Site

helped you

as well. A small Donation is greatly appreciated.