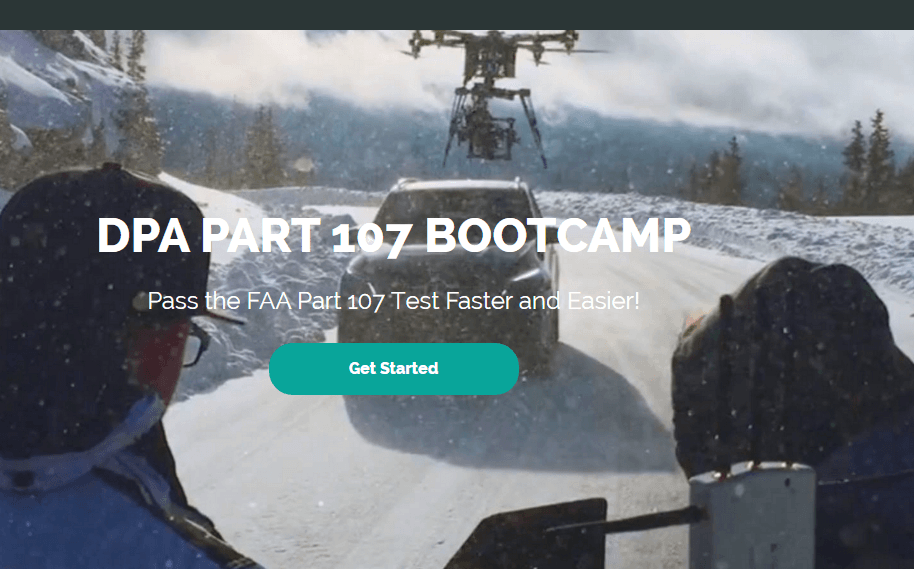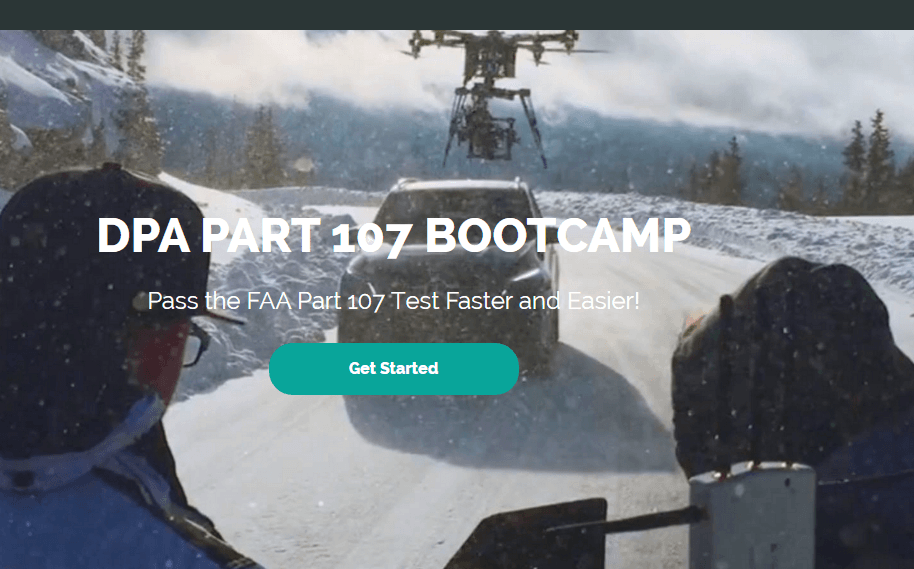 DPA FAA PART 107 BOOTCAMP TRAINING COURSE
Chris Newman is a passionate professional remote controlled aerial videographer/photographer. Seven years in film and cinematography helped as a foundation in his aerial career. His passion and drive leads to amazing, dynamic, and cinematic shots.
Equipped with technical ability, he designs and maintains his own helicopters that can heft cameras up to the Red Epic. A sampling of his clients include: Subaru, Ford, Mazda, Bear Naked Granola, Devin Super Tramp, Bass Pro Shops, Corridor Digital, Mountain Dew, Monster Energy, Goal Zero, and Contour Camera. He has also recently filmed the aerials for a Robert Duvall Feature Film and for IMAX in Haiti.
Your Guide to passing the FAA Part 107 Exam FAST!
Curriculum
Welcome
Intro
Airman Knowledge Testing Supplement (Download)
Acronyms, Abbreviations and Glossary
Part 107 Cheat Sheet
1 Part 107 Rules
1.1 Part 107 Eligibility
1.2 Night Operations
1.3 Maximum Speed and Altitude
1.4 Right of Way Rules
1.5 Pre-flight Checklist
1.6 Certificate of Waiver
1.7 Operations From a Moving Vehicle
1.8 Contingency Planning-Flyaways
1.9 Operations Over Non-Participants
1.10 Drone Maintenance
1.11 Lost Link Procedures
1.12 Accident Reporting
1.13 Battery Fires
1.14 Abnormal and Emergency Situations
1.15 NTIA
Practice Quiz #1
2 Crew Resource Managment
2.1 Crew Roles
2.2 Task Management : Hazardous Attitudes
2.3 Hyperventilation and Stress Management
2.4 Drugs and Alcohol
Practice Quiz #2
3 Aircraft Performance
3.1 Load Factor
3.2 How to Calculate Load Factor
3.3 Center of Gravity Performance
3.4 Weight and Balance
3.5 Performance
4 Weather
4.1 True North vs Magnetic North
4.2 METARS
4.3 TAF's
4.4 Weather Briefing
4.5 Visibility and Cloud Clearance Requirements
4.6 Thunderstorms
4.7 Stable vs Unstable Air
4.8 Fog
4.9 Surface Friction
Practice Quiz #4
5 AIRSPACE / VFR CHARTS
5.1 NOTAMS & TFR's
5.2 AGL VS MSL / Towers
5.3 Longitude and Latitude
5.4 AIRSPACE
5.5 3D AIRSPACE with GOOGLE EARTH
5.6 Sectional Chart Symbols
5.6.5 Sectional Chart Symbols Part 2
5.7 Airport Traffic
5.7.5 Astronomical Chart Download
5.7.6 Aeronautical Chart Quick Reference Download
5.8 Airport Legend
5.9 Locating an Obstacle
If this Author or Course helped you make money or more money. It is really worth it if you go and buy his/her course. Get feedback and help by his/her community. The Author support is much more valuable than the course itself.
If our Site

helped you

as well. A small Donation is greatly appreciated.