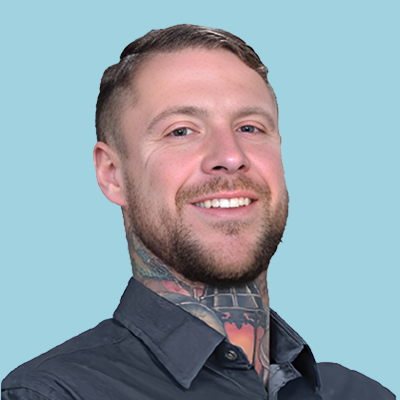 Parker Worth - The Story System
Unlock the Power of Storytelling with Parker Worth's The Story System
In today's digital age, storytelling remains an unparalleled tool for captivating audiences, driving engagement, and building lasting connections. Dive into the world of narrative mastery with Parker Worth's The Story System course, a comprehensive course designed to elevate your storytelling prowess and transform the way you communicate.
Course Modules:
1. The Essence of Storytelling:
Discover why storytelling stands out as the quintessential skill in today's content-driven landscape. Learn the underlying principles that make a tale unforgettable and how it can be your secret weapon in any field.
2. The Story Idea Generator:
Never run out of content ideas again! Unearth techniques to brainstorm and come up with hundreds of compelling story concepts in a matter of minutes. Say goodbye to writer's block and hello to a reservoir of inspiration.
3. Decoding Your Audience:
Dive deep into understanding your audience's psyche. Grasp the art of anticipating their needs, desires, and pain points, ensuring your stories resonate and leave a lasting impact.
4. Mastery in Thread Writing:
Threads are the new-age storytelling medium. Acquire the skills to craft compelling threads that keep your audience hooked from start to finish.
5. The Story System Unveiled:
Get exclusive access to Parker Worth's secret formula that has made him a storytelling maestro. Learn the techniques, strategies, and nuances that can set your content apart.
6. Proven Templates for Success:
Why reinvent the wheel? Benefit from tried and tested templates tailored for threads, giveaways, and breakdowns. These are your blueprints for consistent storytelling success.
7. Tailored Growth Strategies:
Every storyteller's journey is unique. Receive bespoke advice and strategies based on your current follower count, ensuring you grow at a pace that's right for you.
8. The Digital Storytelling Revolution:
Explore the evolving realm of digital storytelling. Understand its significance, the tools at your disposal, and how to leverage them for maximum impact.
Benefits for Students:
Skill Enhancement: Elevate your storytelling skills, ensuring you stand out in a crowded digital space.
Endless Inspiration: With tools to generate countless story ideas, you'll always have fresh content to share.
Audience Connection: Forge deeper bonds with your audience by understanding and catering to their needs.
Versatility: Whether it's threads, digital narratives, or traditional tales, become a versatile storyteller ready for any platform.
Growth Blueprint: With tailored strategies, chart a clear path to expanding your reach and influence.
Join countless others who have transformed their storytelling journey with Parker Worth's "The Story System." Whether you're a content creator, marketer, entrepreneur, or simply someone passionate about stories, this course is your gateway to narrative excellence. Enroll today and embark on a journey of discovery, growth, and unparalleled storytelling success.
If this Author or Course helped you make money or more money. It is really worth it if you go and buy his/her course. Get feedback and help by his/her community. The Author support is much more valuable than the course itself.
If our Site

helped you

as well. A small Donation is greatly appreciated.