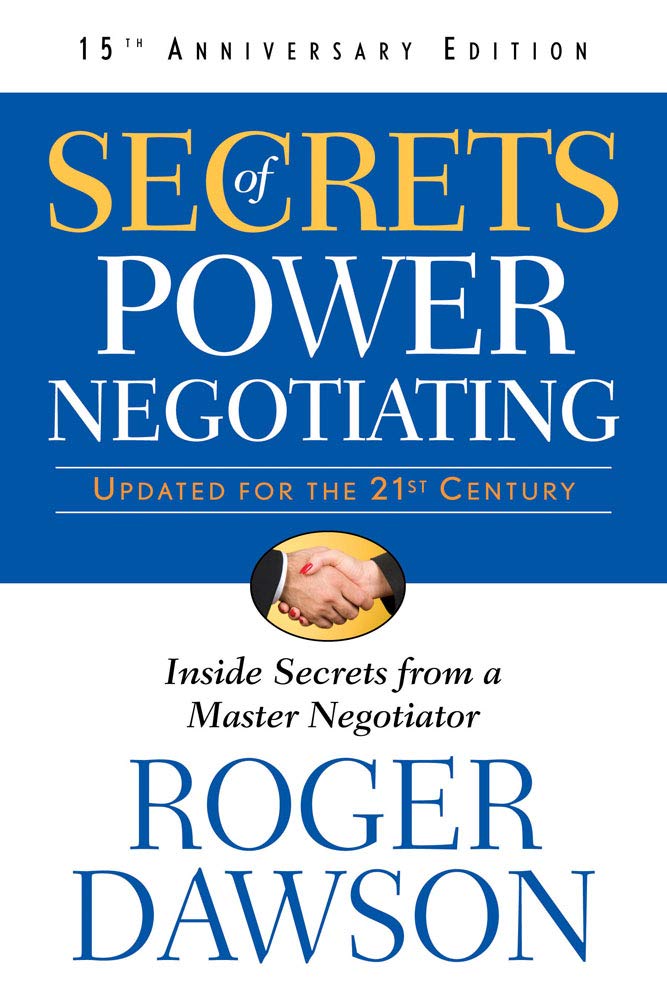 Roger Dawson - Negotiating tactics
Roger Dawson's Secrets of Power Negotiating has changed the way American business thinks about negotiating. Thinking "win-win"--looking for that magical third solution in which everyone wins but nobody loses--can be a naive and ultimately unsuccessful approach in today's tough business environment. Power Negotiating teaches that the way you negotiate can get you everything you want and still convince the other side that they won also.
This third edition has been completely revised and updated to reflect the changing dynamics of business today. New and expanded sections include:
Twenty sure-fire negotiating gambits.
How to negotiate over the telephone, by e-mail, and via instant messaging.
How to read body language.
Listening to hidden meanings in conversation.
Dealing with people from other cultures.
How to become an expert mediator.
Secrets of Power Negotiating covers every aspect of the negotiating process with practical, proven advice, from beginning steps to critical final moves: how to recognize unethical tactics, key principles of the Power Negotiating strategy, why money is not as important as everyone thinks, negotiating pressure points, understanding the other party and gaining the upper hand, and analyses of different negotiating styles.
If this Author or Course helped you make money or more money. It is really worth it if you go and buy his/her course. Get feedback and help by his/her community. The Author support is much more valuable than the course itself.
If our Site

helped you

as well. A small Donation is greatly appreciated.