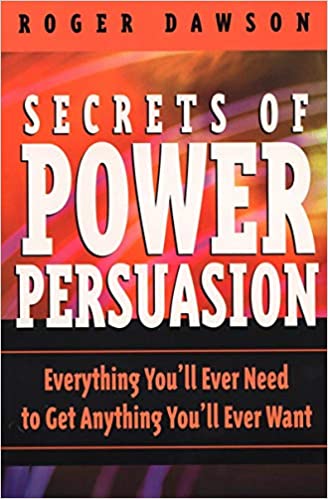 Roger Dawson - Secrets of Power Persuasion
Learn the proven success secrets that get other people to see things your way without threats, without bribes, and without manipulation.
Secrets of Power Persuasion is the most comprehensive how-to book ever published on the art of how to get what you want from other people. It is required reading for salespeople, managers, marketing specialists, politicians, parents . . . virtually everyone!
Discover:
• 8 Magic Keys That Control People
• How to Use Humor to Control Others
• 15 Proven Effective Ways to Make People Believe You
• The Secret to Remembering Names and Faces
• How to Bring Them to Their Knees with Time Pressure
• 8 Ways to Persuade the Angry Person
• 7 Ways to Get Uncooperative People on Your Side
• 8 Verbal Persuasion Ploys
• 12 Ways to Develop a Powerful Charisma
If this Author or Course helped you make money or more money. It is really worth it if you go and buy his/her course. Get feedback and help by his/her community. The Author support is much more valuable than the course itself.
If our Site

helped you

as well. A small Donation is greatly appreciated.