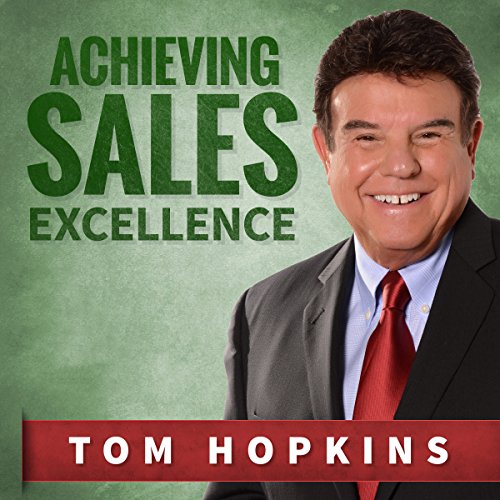 Tom Hopkins - Achieving Sales Excellence
Lots of people are in sales, but few command incomes of over five figures. Why is that? And how can you become a salesperson who truly excels?
The answer is simple. The salesperson who puts attention toward refining, polishing, and learning the finer points of salesmanship gains an exponential advantage for outplaying competing companies.
Having this sales edge is the key to success, and Tom Hopkins' Achieving Sales Excellence can help you develop those finer points to achieve that excellence. This audiobook includes 12 sessions and a PDF workbook that will help you discover:
Why viewing yourself as a "salesperson" during a presentation will actually cost you business!
The finer points of asking sales questions, such as "tie-downs", "yes and no" questions, "alternate advance", the "porcupine" and more
Six exact methods for reaching pools of buyers
Ten fears the potential client has about buying from you and what you can do to develop trust, interest and enthusiasm
Five body language cues and three verbal cues that shout "Yes, I want it!"
A power closing strategy that turns "I want to think it over" into money in your pocket
Tom's exclusive program will teach you how to find and qualify buyers, create powerful presentations, and dynamically increase your closing ability through the fundamentals of selling. You can put 40 years' worth of experience into your selling game in just a few hours and discover the means toward building an impressive career. If you're already top-notch, then be prepared to become extraordinary!
If this Author or Course helped you make money or more money. It is really worth it if you go and buy his/her course. Get feedback and help by his/her community. The Author support is much more valuable than the course itself.
If our Site

helped you

as well. A small Donation is greatly appreciated.