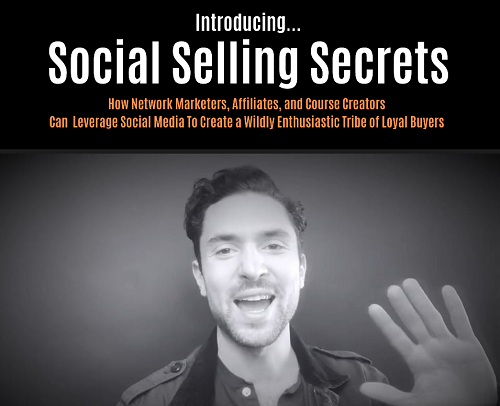 William James - Social Selling Secrets
Social Selling Secrets will provide you with a practical plan of action to build your business organically, without pressuring, persuading, or convincing, without ever feeling like an "icky" sales person, and without spending a single dollar on paid ads!
With over 10 hours of video content, Social Selling Secrets breaks down the process of building a profitable personal brand into five phases: Building Up Your Personal Profile, Setting Up Your Group, Growing Your Group, Keeping Your Group Engaged, and Monetization.
Here's what you'll get:
Phase One: Building Up Your Personal Profile
Phase one is all about building yourself up on Facebook organically.
Phase Two: Setting Up Your Group
In phase two, we break down how to create your most powerful business asset: your Facebook group.
Phase Three: Growing Your Group
In phase three, we will break down the exact strategies that top marketers use to grow their groups rapidly without paid ads.
Phase Four: Keeping Your Group Engaged
In phase four, you'll learn how to keep your group bubbling with engagement so that your group members are excited to come check out what is happening there on a daily basis.
Phase Five: Monetization
This module is rounded out with a straightforward, no-nonsense look at how to incorporate email marketing and YouTube to further automate your business, freeing you up to spend your time living your life!
If this Author or Course helped you make money or more money. It is really worth it if you go and buy his/her course. Get feedback and help by his/her community. The Author support is much more valuable than the course itself.
If our Site

helped you

as well. A small Donation is greatly appreciated.