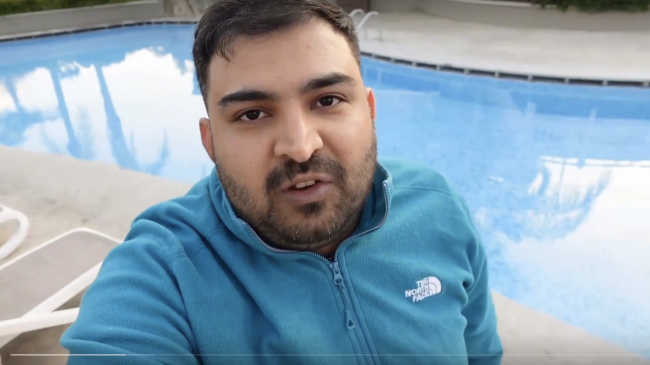 Zain Shah - 0 To Full-Time eBay Seller
From Zero to Full-Time eBay Seller: A Step-by-Step Guide to Mastering eBay
Ever wondered how to start selling on eBay but felt overwhelmed by the complexities? Or perhaps you've made a few sales but haven't been able to scale your business? 
Zain Shah's 0 To Full-Time eBay Seller course is your ultimate roadmap. This course is meticulously designed to transform you from an eBay novice to a thriving full-time seller.
What You'll Receive
Comprehensive Training Across Six Sections
The course is divided into six detailed sections, each designed to guide you through a specific aspect of eBay selling. 
From account opening and business setup to advanced retail arbitrage, each section is crafted to provide you with a holistic understanding of the eBay marketplace.
Cheat Sheets and Hacks
Gain access to invaluable cheat sheets and hacks that will give you an edge over your competitors.
Supplier Lists for Every Budget
Receive curated lists of UK suppliers that fit every budget, helping you source products effortlessly.
What You'll Learn
Account Opening & Business Setup
If you're starting from scratch, this section will guide you through the process of opening an eBay account and setting up your business.
Understanding Costs and Zero Investment
Learn how to start your eBay business with zero investment. Understand the costs involved and how to manage them effectively.
Hyper Product Research System
Discover the secrets to finding products that sell. Learn spy copy-paste methods and get product suggestions to kickstart your inventory.
Finding Suppliers for Every Budget
This section covers everything you need to know about sourcing products. Whether you have zero budget or some capital to invest, you'll find suppliers that fit your needs.
Advanced Retail Arbitrage and DropShipping
Master the art of retail arbitrage and dropshipping with full guides. Get lists of UK suppliers to make your sourcing even easier.
eBay SEO and Listing Optimization
Optimize your eBay listings for maximum visibility. Learn eBay SEO techniques, and use cheat sheets and hacks to boost your sales.
Why Choose This Course?
Expert Guidance

: Learn from Zain Shah, an experienced eBay seller who knows the ins and outs of the platform.

Step-by-Step Instructions

: The course is designed to take you from zero to hero, with detailed guides and tutorials.

Resource-Rich

: Benefit from cheat sheets, hacks, and supplier lists that will save you time and effort.

Practical Skills

: The course focuses on practical skills that you can immediately apply to start or grow your eBay business.

Lifetime Access

: Once you enroll, you'll have lifetime access to the course material, allowing you to revisit it whenever you need a refresher.
Don't let the opportunity to become a successful eBay seller slip through your fingers. 
Enroll in Zain Shah's 0 To Full-Time eBay Seller course today and start your journey to eBay success!
If this Author or Course helped you make money or more money. It is really worth it if you go and buy his/her course. Get feedback and help by his/her community. The Author support is much more valuable than the course itself.
If our Site

helped you

as well. A small Donation is greatly appreciated.