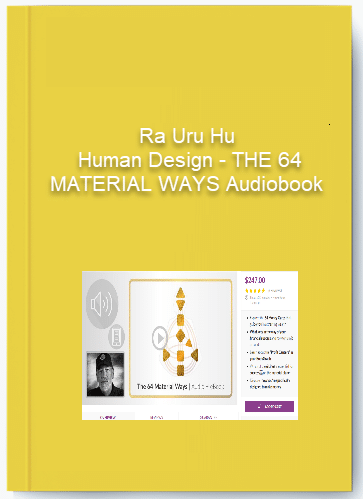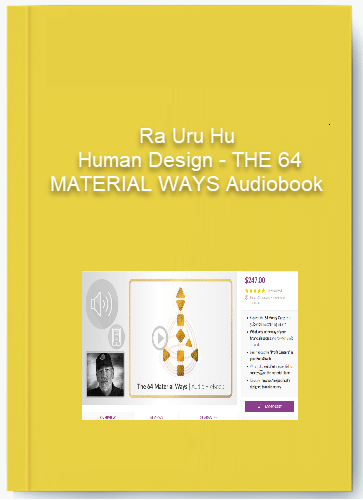 Ra Uru Hu - Human Design - THE 64 MATERIAL WAYS Audiobook
Human Design offers tools for well-being through Strategy and Authority. But what about when it comes to sustaining financial health?
Having the necessary resources is crucial to a healthy lifestyle, and everyone is meant to attract what they need on the material plane. By looking at your BodyGraph as a roadmap to financial well-being, you can discover where the potential for attracting money is based on your "Profit Centers", and Gate activations.
This course provides both a thorough description of the 64 paths to money, as well as a guided tour of the BodyGraph's Nine Profit Centers.
The 64 Material Ways includes 8 hours and 30 minutes of Ra Uru Hu exploring Human Design's view of the material world, focusing on each Center and Gate's potential for attracting money, and now includes a 175-page illustrated eBook transcript (here's a sample)! This one of a kind course is a comprehensive look at how we are designed to fulfill our financial needs in ways we can trust.
If this Author or Course helped you make money or more money. It is really worth it if you go and buy his/her course. Get feedback and help by his/her community. The Author support is much more valuable than the course itself.
If our Site

helped you

as well. A small Donation is greatly appreciated.